Womancraft Publishing Book Club
What's even better than books?
Sharing them with like-minded people.
Announcing the launch of the brand new Womancraft Book Club!
Womancraft was founded on the idea of community-building around books. We have heard from book clubs around the world that have enjoyed reading and discussing our books…so we've decided to host our own virtual Book Club – and you're invited!
Now's your chance to read along with the Womancraft community and join our authors for exclusive Book Club events. They will read from their book, give you a behind-the-scenes glimpse of how and why they wrote it, as well as the opportunity to ask them your own burning questions about it.
How it works
Book Club will run every two months, featuring a different Womancraft book and author each time. We have a fabulous line up planned. Join Womancraft Publishing founder Lucy H. Pearce in conversation with our featured authors, as well as an insightful discussion of how and why the book was written and its themes, the author will read from their book, offer a ritual, exercise or meditation and give an opportunity for you to ask questions.
Book Club is FREE to attend, but you must book ahead. Places are limited to 100 each time, on a first come, first served basis. We hope to offer a recording of each Book Club for those who cannot attend live.
We will email you around 6 weeks before to let you know which book is featured and offer you a 10% discount off a signed copy in the Womancraft shop. You are more than welcome to join the club if you have the book already or if you purchase it elsewhere.
So to take part follow these steps:
— Order the book (if you don't have it already.)
— Sign up to the mailing list for each book club (see below). You will receive three emails in total – one with the invitation link to for the Zoom call with our featured author, one reminder (you may reply to either of these to submit your questions to the author), and finally one with a replay link in case you are unable to attend live.
— Receive and read the book.
— Submit your questions for the author to us by email.
— Attend the virtual book club via Zoom.
Book Club #4: January, 2023
Alice B. Grist, Dirty & Divine
— Unlocking the Wisdom of the Tarot to guide you in Daily Life
Our first Book Club of 2023 features our resident tarot expert, Alice B. Grist, author of many books including Dirty and Divine: a transformative journey through tarot. In conversation with Womancraft Publishing founder Lucy H. Pearce, they will share cards and be reading from her stunning book, Dirty & Divine, as well as answering your questions.
Thursday 19th January 7pm BST.
Get your copy HERE with a 10% discount.
Sign up to the Dirty & Divine Book Club mailing list HERE to receive the Zoom link.
You will receive just 3 emails – one with the invitation link to the Zoom call with Alice and one reminder. You may reply to these with your questions to submit to Wendy. We will also email you a replay link in case you are unable to attend live.
We can't wait for you to join us!
About the Book
There is something sacred within you, in all that you are and all that you do. In a mix of you that is everyday dirty, and spiritually divine, there is something so perfect, something more. Welcome to your journey back home; to your dirty, divine passage back to you.
Wherever you are, whether beginner or seasoned tarot practitioner, Dirty & Divine is written for you, to accompany you on a powerful personal intuitive journey to plumb the depths of your existence and encompass the spectrum of wisdom that the cards can offer.
Dirty & Divine is a tarot-led vision quest to reclaiming your femininity in all its lucid and colourful depths.
Alice B. Grist is a soulful mama with a passionate belief in the divine that resides in us all. Her approach is refreshingly gritty with a huge focus on the darker, dirtier, and amusing side of a spiritual, human experience. Alice has four previously published books garnering awards and international acclaim as the perfect bridge for a modern reader to a more soulful life. She lives in Leicestershire, UK, with her musician husband and two daughters.
Book Club #3: November, 2022
Wendy Havlir Cherry, The Mistress of Longing
— Learning to Say Yes to your Longing
November's live virtual Book Club will feature Wendy Havlir Cherry talking about her hauntingly beautiful book, The Mistress of Longing, and giving you a chance to ask questions.
Watch a replay of our The Mistress of Longing book club now: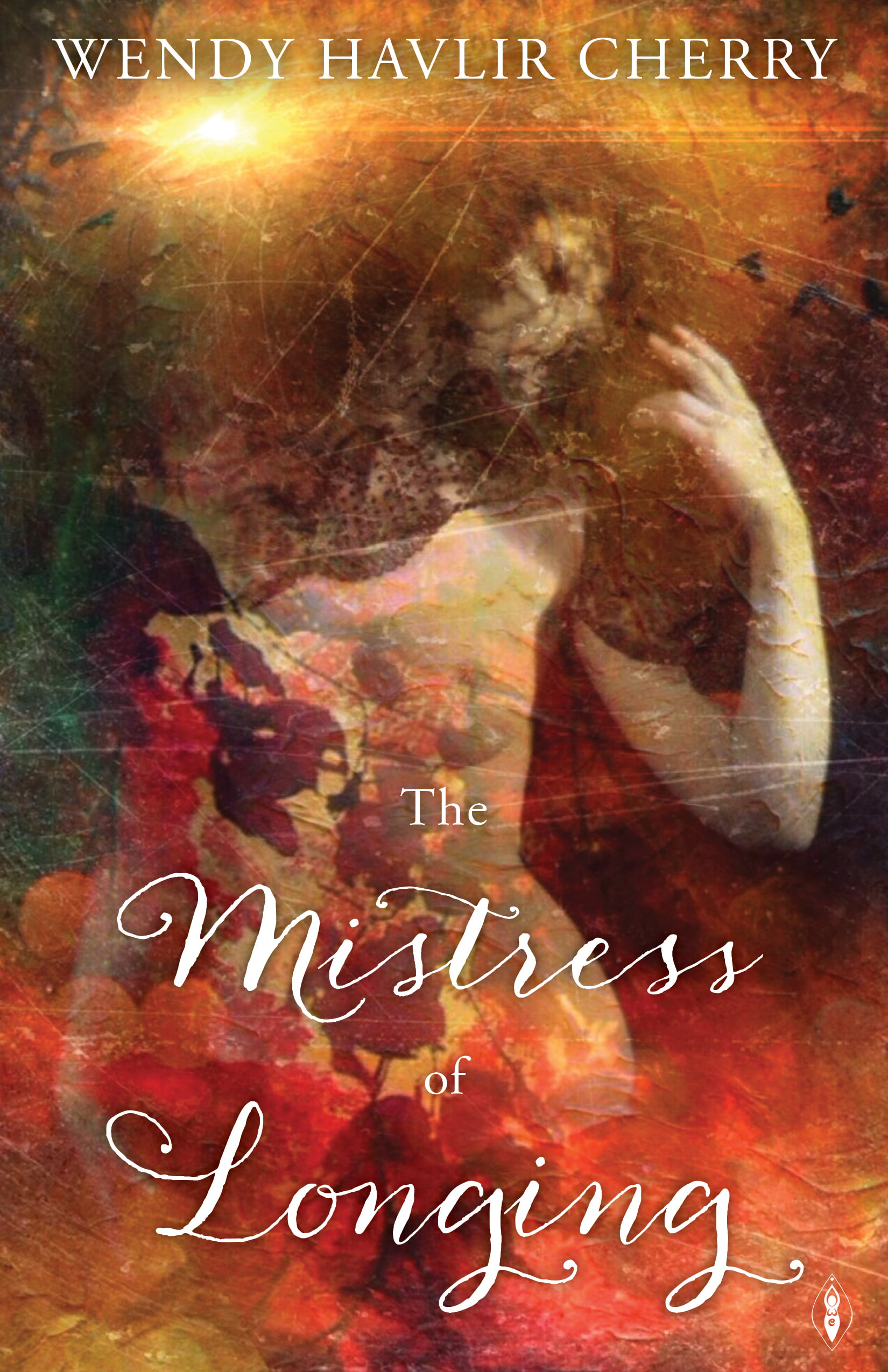 About the Book
It is only through entering our longing that we can also unlock the door of belonging.
The Mistress of Longing is…
An invitation to listen and trust the deep feminine that longs to be heard.
A love letter from, and for, devotion.
A prescription for a passionate and creative life.
A sacred reclamation.
A liberation of desire.
A hymn to kindness.
The voice of a modern mystic.
Wendy Havlir Cherry, is a poet, mindfulness instructor, and spiritual mentor. She holds three Master's Degrees, in Eastern Classics, Western Philosophy and Counselling from a Contemplative Psychotherapy approach. She has worked for many years as a psychotherapist with individuals and groups, adults and children, using mindfulness, play therapy, poetry, and storytelling.
Wendy has been a continuing student of Dr. Clarissa Pinkola Estés, PhD, and author of Women Who Run with the Wolves, taking advanced trainings in Curanderismo in The Heart of the Wounded Healer series, and the integration of storytelling and the healing arts for helping professions in The Mysterium series
Book Club #2: September, 2022
Lucy H. Pearce,
 

She of the Sea
— Diving into the Depths of the Sacred Feminine
At September's live virtual Book Club you will hear Lucy read from and talk about the book and have a chance to ask your questions. Some of the contributors to the book will also be present and there will be a short She of the Sea ritual. It is going to be really lovely and we hope you can come!
Watch a replay of our She of the Sea book club now:
About the Book
The tenth book from bestselling author of Burning Woman, Medicine Woman, Moon Time and Creatrix, Lucy H. Pearce.
She of the Sea is a lyrical exploration of the call of the sea and the depth of our connection to it, rooted in the author's personal experience living on the coast of the Celtic Sea, in Ireland.
This book spans from coastal plants to the colour blue, pebbles to prayer, via shapeshifting and suicidal ideation, erosion and immersion, cold water swimming and water birth, seaweed and cyanotypes, from Japanese freedivers and Celtic sea goddesses, selkies to surfing, and mermaids to Mary.
She of the Sea is a strange and wonderful deep dive into the inner sea and the Feminine, exploring where the real and the magical, the salty and the sacred meet, within and without, and what implications this has for us as both individuals…and a species in these tumultuous times.
Dreamlike, meditative, poetic, She of the Sea is a love song. To the ocean. To becoming. To magic. To freedom.
With contributions from thirty sea-loving artists, musicians, cold water swimmers, mothers, environmental educators, witches, mermaids, priestesses and writers from around the world, who share their love for the stretch of sea they call home, from the Irish Sea to the Caribbean, via the Mediterranean and the North Sea, the Pacific and the Atlantic.
Lucy H. Pearce is the author of ten life-changing non-fiction books for women, including her best-selling Burning Woman – an incendiary exploration of women and power – written for every woman who burns with passion, has been burned with shame, and in another time or place would be burned at the stake.
Lucy's work is dedicated to supporting women's empowered, embodied expression through her writing, teaching and art. She lives in East Cork, Ireland, where she runs Womancraft Publishing – creating life-changing, paradigm-shifting books by women, for women.
She blogs on creativity at: dreamingaloud.net
Book Club #1: July, 2022
Gina Martin, Sisters of the Solstice Moon
— Priestessing in the Future: the loss of goddess culture and rise of patriarchy
Thank you so much to all who joined the first Womancraft Book Club.
We so enjoyed hearing Gina talk about her book Sisters of the Solstice Moon and thank you for all your questions.
Watch a replay of our first book club now:
About the Book
On the Winter Solstice, thirteen women across the world see the same terrifying vision. Their world is about to experience ravaging destruction. All that is now sacred will be destroyed. Each answers the call, to journey to Egypt, and save the wisdom of the Goddess:
She who is Kali Ma from the jungles of Arya, Tiamet from the Roof of the World, Badh of the Cailleach from the land of Eiru, Awa from the Land of Yemaya, Uxua of Ix Chel from the Yucatan, Parasfahe from the Land of Inanna… all racing against time and history to bring us their story.
This is the history before history. This is herstory, as it emerged.
Sisters of the Solstice Moon is the first book in the 'When She Wakes' trilogy, followed by Walking the Threads of Time and the newly released finale She is Here. All available to buy now from our webshop and all good booksellers.
Gina Martin is a founding mother and High Priestess of Triple Spiral of Dún na Sidhe, a pagan spiritual congregation in the Hudson Valley. She is a ritualist, teacher, healer, mother, and writer of sacred songs.
Gina is a practitioner of Classical Chinese medicine and a Board certified licensed acupuncturist.
She lives as a steward of the land that previously held a village of the Ramapough Lenape where people can come together now to remember the Old Ways. She is kept company by her husband and dogs, as well as the Sidhe who live in the hills.